Mangold VideoSyncPro - The Professional Software for Synchronized Audio- and Video-Recording
For more than 29 years, Mangold International creates individual laboratories for observational research all over the world. One core element for hassle free recording of multiple video streams and data from other sources in sync, is the Mangold VideoSyncPro software. Mangold VideoSyncPro offers the following major advantages: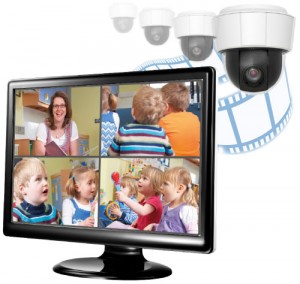 Synchronized Video Recording
VideoSyncPro captures videos from different cameras, including lip-sync audio, in real time, in high quality and with a common start point for all video feeds. Having a common start point in all videos is guaranteed with VideoSyncPro.
Immediately Available
VideoSyncPro records videos in a standard format. Any up to now time consuming export and conversion routines, necessary with other products, belong to the past with VideoSyncPro! Start using your videos right away after recording and do amazing analysis with Mangold INTERACT.
Sync your Devices
VideoSyncPro allows to synchronize 3rd-party devices or software applications, such as physiology recording devices, to make sure that all data feeds are recorded in sync! Take advantage of the opportunities to record other information in parallel to your videos!
Mangold International develops and supplies state of the art software and system solutions for everyday research.
Let us help you design the observation and analysis solution you need.
Mangold VideoSyncPro - The Professional Software for Synchronized Audio- and Video-Recording