INTERACT explained in brief
No matter how you call it - "video coding", "video evaluation", "tagging", "setting markers", "event logging", "content analysis", "content coding" "qualitative analysis", "quantitative analysis", "video rating" ... Mangold INTERACT does it all.
Method-Independent
Use your own individual observation methods and coding systems with INTERACT
Unlimited
Work with an almost unlimited number of videos simultaneously* in INTERACT and collect an unlimited amount of data.
Result-Oriented
INTERACT can unveil hidden information in your observational data. Things that would take very long to find out without such a powerful software tool.
* The program is only limited by the used computer's overall power and the typical limitations of its operating system.
Key Features of Mangold INTERACT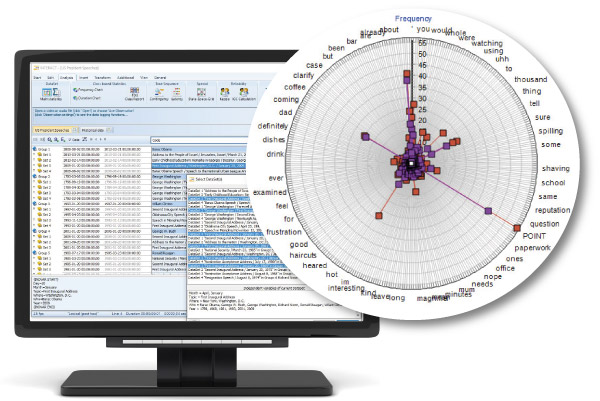 INTERACT provides statistics on word frequencies from your transcriptions with a single mouse click.
Easily identify and compare the vocabulary of your participants. This is ideal for studies in educational sciences, political science and developmental psychology.
Of course, you can easily transfer the results to your favorite analysis tool.
Additionally, it is easy to import SALT transcription files. Combine the best of both worlds: Import a SALT file and add your detailed observations with INTERACT. If required, export this data again as SALT file.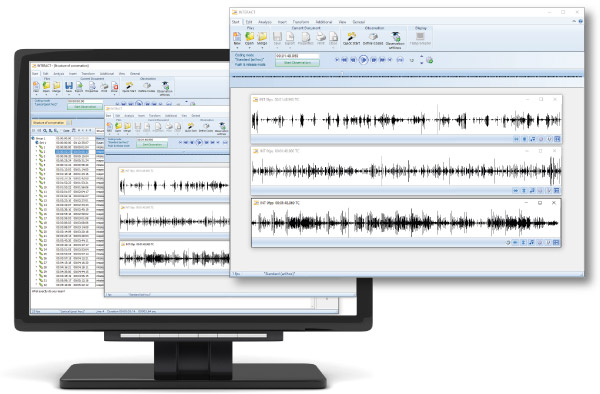 Magical Video-Control

Mangold INTERACT is playing videos forward and reverse(!) at almost any speed. In this way, you can also discover the tiniest details in the analysis of gestures, facial expressions or actions.

Make use of Audio Tracks
Mangold INTERACT can display the audio track of your video to further simplify data collection. If necessary, simply turn the audio track on or off.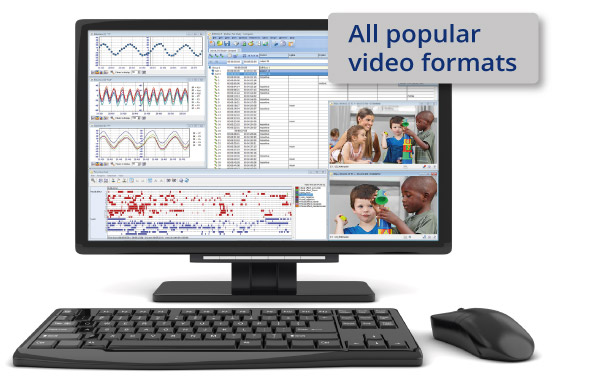 Easy to Use
During over 30 years of continued development of INTERACT, we always focused on intuitive usability and maximum flexibility.
The almost magic video technology in INTERACT allows for using any common video format in your studies. It can handle videos from digital camcorders, IP-cameras, streaming videos, action-cams, web-cams, smartphone videos etc. - just give it a try if you already have INTERACT, or ask us in case we should test one of your videos for you.
Also, using videos from different camera types simultaneously is easily possible - such as a video from an action-cam, another one from an Android mobile phone and another one from an iPhone.
Unlimited coding and transcription possibilities
With INTERACT, complex coding/category systems can be used without restrictions. An unrestricted collection of transcripts is also possible at any time.
From the requirements of various projects in over 30 years, essential functions have been developed in INTERACT, which are easy to use and allow hundreds of variations of coding methods. From simple coding at the push of a button to structured post-coding and the coding process where several event streams are recorded in parallel.
INTERACT offers every user the right possibilities, from beginners to professionals.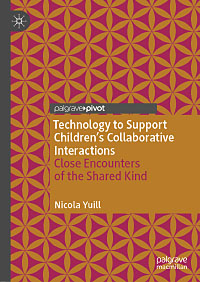 From: Technology to Support Children's Collaborative Interactions
"Thanks also to the other tech experts we've consulted, including ... the excellent team at Mangold INTERACT® video analysis software"
"The video coding software we used throughout the ShareIT project, Mangold Interact®, provided us with timelines enabling us to visualise how the play states of each child in the group changed over time and in relation to other events and behaviours..."
Nicola Yuill (2021). Technology to Support Children's Collaborative Interactions. 1st ed. Springer International Publishing. ISBN 978-3-030-75046-6
INTERACT explained in brief