Leading Project in Slovakia
Mangold provides professional software to Educational Institutions around the entire country

Going to school – for children, implies having a future. However, children with learning difficulties, behavioral problems, disabilities or with an underprivileged background, fall through the cracks of the educational system and have limited access to education and employment.
Slovakia will start a leading project in order to increase development opportunities for children with special needs in their country.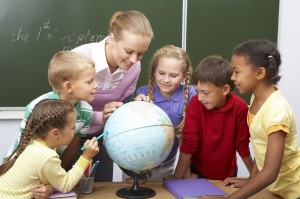 Under the responsibility of VUDPAP Research Institute for Child Psychology and Patopsychology in Bratislava, 82 project centers in the entire country are equipped with the Mangold INTERACT software.
600 users will work with INTERACT which was translated into the Slovakian language specifically for this project.
In this project, the target groups have approximately 13,000 primary school pupils with special educational needs, learning difficulties, behavioral problems, disabilities or they are from underprivileged families and caregivers (teachers, school counselors, psychologists, and parents).
The system of educational guidance and supervision should be optimized through innovative methods and tools. A sustainable qualification of careers should also be ensured.
The aim is to teach and educate children adequately and prepare them for the demands of employment. Therefore, the probability of exclusion in the labor market should be reduced and the social integration should be ensured. The project's specificity is found in the preventive approach and the widespread application throughout the collaboration of several project centers which will lead to important synergies.
The project "Comprehensive advisory system for the prevention and treatment of socio-pathological phenomena in school environment" is supported by the ESF European Social Fund through the European Union.
Leading Project in Slovakia