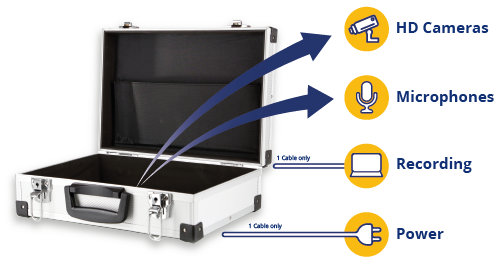 Record multiple videos and audio signals with your portable lab easily
All the necessary audio and video components are housed in a roller briefcase and can be easily transported to the test-location.
Mangold International's portable observation lab is the first choice for performing video-based observations.
Whether at school, on campus or in the shopping center - your mobile observation laboratory is ready for use in just a few minutes.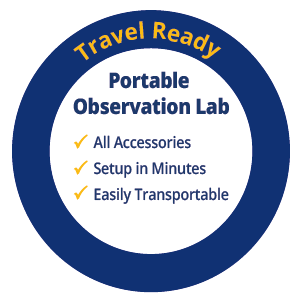 Incredible - A complete Observation Laboratory built in 2 minutes

See how fast the Mangold Portable Observation Lab is ready to use.

Within 2 minutes, all components are connected and ready for your observation study.
Quickly ready for use
Full HD video and professional audio

Fast dismantle
Instantly usable video files for further analysis with INTERACT

Contact us for more information
This video shows a previous version of the lab case, which was replaced by the tailor made new lab case as shown further below. The setup however remains the same.