Mangold International at the CogSci 2013
Tomorrow starts the annual CogSci 2013, the Conference of the Cognitive Science Society in Berlin, Germany
Researchers from around the world will discuss basic and applied work in cognitive science. We are pleased this will be the first time the Society will be meeting in Germany and Mangold International will be one of the Exhibitors.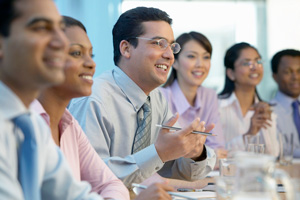 This year's CogSci theme sounds very exciting: "Cooperative Minds: Social Interaction and Group Dynamics".
This theme reflects a rapidly growing interest in cognitive science, a move from the study of individual cognition to the social realm. A major part is the integration of appropriate technologies to analyze social interactions.
Mangold International offers exactly these technologies by integrating Lab Solutions for Scientific behavioral research. We are looking forward to sharing with you these interesting tools at our Mangold Booth!
Mangold International at the CogSci 2013