Leading Mangold Lab project at Durham University
Mangold equiped Durham University with behavior research lab
Even the prestigious Business School at Durham University in the UK now has a Mangold laboratory.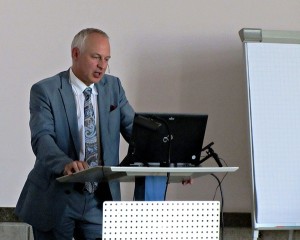 A recommendation from colleagues drew the attention of those in charge of the project to the company Mangold International.
Work focused initially on the search for an encoding software for the scientific evaluation of interviews, which was quickly found in INTERACT.
An online demonstration convinced the customer of the Mangold solution. Within the framework of this online demo, scientists were made aware of other products from Mangold and finally decided to invest in a complete observation laboratory.
In addition to the relevant video and audio equipment, the lab also has eye-tracking systems and physiology accessories. A total of three differently configured labs with 13 eye-tracking cabins, various workstations, a conference room and a small group room now enable the implementation of large and complex projects.
Pascal Mangold, CEO of Mangold International, who was on-site for the laboratory set-up, is pleased that a complex task could be solved optimally in collaboration with the project managers at Durham University. Customers were not only enthusiastic about their new equipment, but also thanked Pascal Mangold for the excellent support throughout the project.
For a personal consultation on your idividual research lab, please contact us >>>
Leading Mangold Lab project at Durham University