Extending Models of Sensitive Parenting of Infants to Women at Risk for Perinatal Depression
Recognizing that not all mothers at risk for depression engage in insensitive parenting, this study examined predictors of individual differences in sensitive parenting of infants by mothers with histories of depression, who are at elevated risk for depression during the perinatal period.
A study carried out by Sherryl H. Goodman, Roger Bakeman, Meaghan McCallum, Matthew H. Rouse & Stephanie F. Thompson by using Mangold INTERACT to code and analyze the interactions.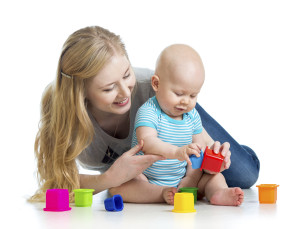 Design: We examined maternal personal characteristics, context, and early infant temperament as predictors of sensitive parenting. Seventy-six women with a history of major depression were followed through pregnancy and postpartum and observed during play and feeding interactions with their 12-month-old infants.
Results: Maternal personal characteristics (recurrence of clinically significant depression symptom levels during pregnancy or postpartum and higher trait anxiety), context (lower social context and lower income), and early infant temperament (higher negative affectivity, surgency/extraversion, and orienting/regulation) are often associated with less sensitive parenting, with stronger and clearer associations for play than feeding and with some differences based on whether sensitivity was defined as affective matching or rated sensitivity.
Conclusions: The findings extend support for multi-determination of sensitive parenting of infants to women with histories of depression, albeit with small to medium effect sizes, and suggest ways to identify those who may be most at risk for insensitive parenting and the potential value of intervening in pregnancy to enhance subsequent sensitivity of parenting.
Read the complete study, which was kindly provided from Roger Bakeman.

Extending Models of Sensitive Parenting of Infants to Women at Risk for Perinatal Depression