"I want to make it better"
With this quotation CEO Pascal Mangold explained to 33 highly skilled high school kids, why he formerly decided to work on his own.
In the context of an event organized by the Hans-Lindner-Stiftung he presented last Thursday on the Campus of Mariakirchen his professional career. From a initial passionate Software developer to a successful businessman.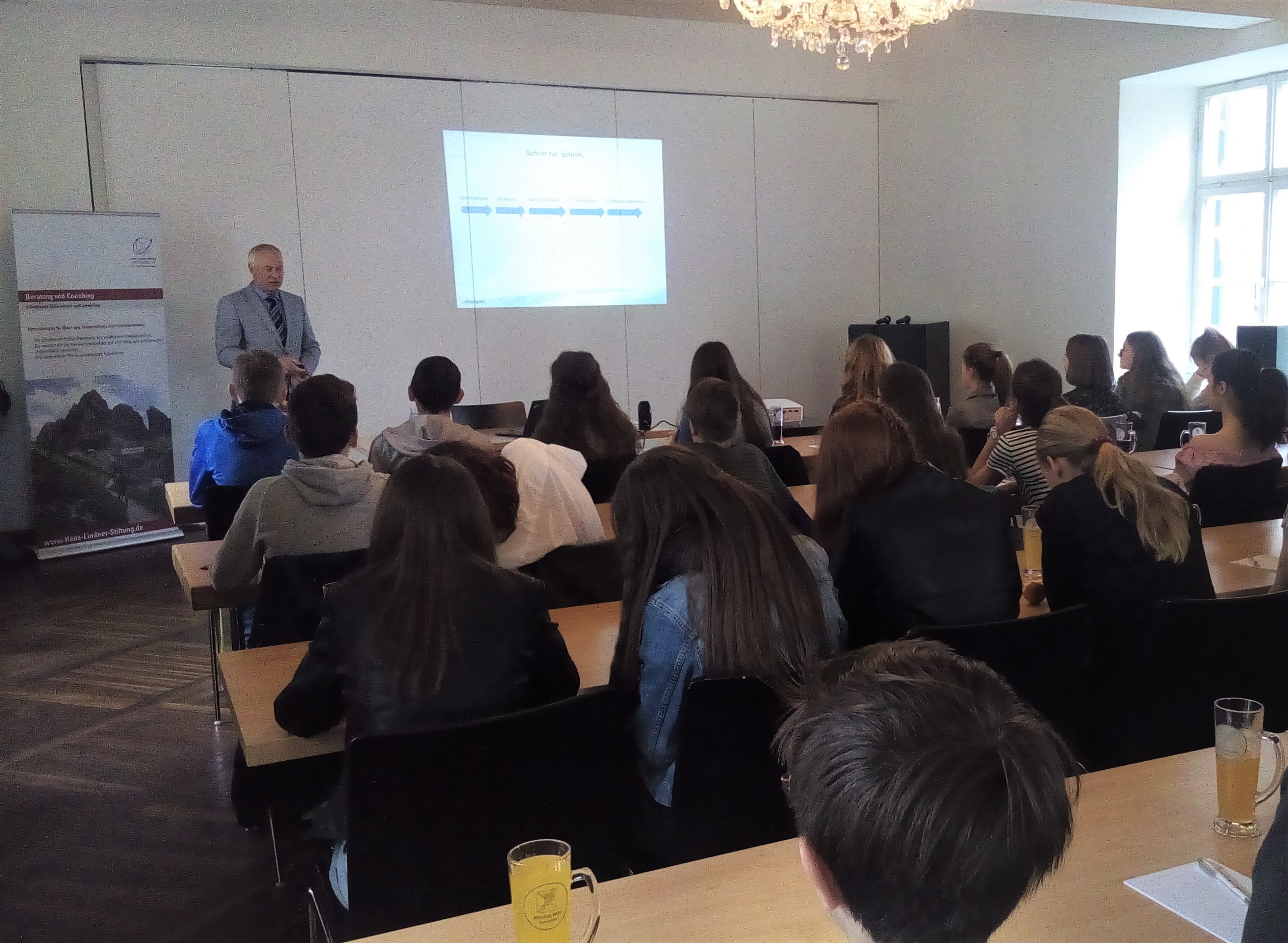 Success story of Mangold International




In his lecture he told, how he started with large professional experience as well as an author of the book "IT-Projektmanagement kompakt" a small company in his home town Arnstorf.

With statements like "You can't be too stupid for anything" and the attitude "Yes we do!" he beguiled the boys and girls.



With them he shared his success story in a charming and humorous way: the way of the former visionary to an all-rounder, who today works for 29 years on international level and is very successful. The maxim: quality comes before quantity.

Seeing doesn't mean observing



This sense of quality has its ground on the observing software INTERACT, which is since the year 1991 on the market. From there on the product range of Mangold International developed in a further way. Because "simply looking" doesn't work, Pascal Mangold developed additional software programs for the observational research. Today the scientists benefit from several software packages and observational research labs.
And the demand is quite big – from psychologists over ethologists in the educational area to technicians for aerospace industry. For the whole world. Not only the successes speak for themselves, but also the over the years received awards.
Balance between family and career




Besides his career in the software field he also accentuated, how important it is to get supported by your own family. Which high value his wife and kids mean for him, he concluded with the quotation: "The family is most important!"
With that he gained not only the hearts of the present kids.



"I want to make it better"