What camera should it be?
Eye Tracking Study examines consumer preferences of cameras
There are many digital cameras. However, what are the consumer's preferences? Which factors influence the purchasing decision? A recent study examines this and shows how Eye Tracking can be used to explore consumer behavior.
Research Design
Researchers of Tatung University in Taipei, Taiwan, chose five digital SLR cameras of market leading providers for this test:

Preferences of product design and color, acceptable range of product price and functional conditions should be tested. Therefore, the five camera models were presented on a screen.
The information was presented on three layers. First, the test persons saw only the product as such, without price information, to exclude the important factor price in this first step. The participants should be concentrated on the product only. The second step included the price information. In addition, for the Nikon J1, image samples of five color series were presented to gain insights into color preferences.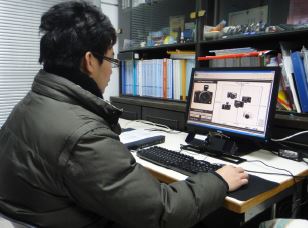 For the gaze tracking of the test persons the Mangold Eye Tracking System MangoldVision was used. This system is characterized by easy handling, enormous capabilities and wide range of analysis options. 60 test persons, 30 females and 30 males, took part in the eye tracking test.The gaze data were combined with verbal descriptions from "Think Aloud". This means, the participants were recorded by video during the test and their comments were captured. All of this gives you a comprehensive insight into the entire experience a user makes during the test.
Results

The study results revealed that, among the five digital cameras, Nikon and Lumix cameras were found most attractive. The Lumix GF3 had the highest degree of purchase intension and serves as the major competitive product, with the lowest price of the tested cameras. Through the visual focus of Eye Tracking, it came apparent the areas of interest differ between brands. For the popular Lumix GF3, the lens, the handle bar, the shuttle button as well as the flexible flash are the parts that attract the consumer's eyes.

From the verbal descriptions, it became clear that consumers emphasize the functions of 3D support lens, continous focusing in shooting video, intelligent scene mode, and all manual control support. In the color preference of Nikon J1, the red and white colors are most preferred, while pink is least favored.
The results, obtained from the study, can serve as a reference for product designers and marketing experts to improve product form design and development.
The study was published in the International Journal of Business Research and Management (Vol. 4, Issue 4, 2013).
What camera should it be?