Newborn and well cared for
News from the Symposium on Delivery Room Management
The "6th Symposium Asphyxia & Hypothermia", at the University Hospital Dresden in Germany, focused on various topics related to recent advances in the postnatal adaptation. International medical experts and researchers discussed the latest methods and tools for initial care of newborns in the delivery room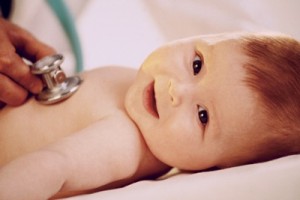 The "Neonatal Research Group Dresden" uses video analysis, for delivery room management, for years. The goal is, to gather data on how delivery room care is currently done and to explore new approaches.
"We want to ensure that procedures in the delivery room are substantiated by reliable data, and that only measures proven to be effective are used during postnatal care", says Prof. Dr. Mario Rüdiger, Head of the Department for Neonatology and Pediatric Intensive Care Medicine at the University Hospital Dresden, Germany.
Capturing video, during observations, is essential for later analysis, but it is only the first step. The real challenge starts with the analysis and interpretation of the recorded video footage. Without a professional tool, this is a very time consuming, difficult, and error prone task.
For this reason, Mangold International was invited to present its professional analysis software INTERACT, at the symposium. The workshop was held by CEO Pascal Mangold. All participants were particularly impressed by the extreme ease of use, despite the powerful analysis routines of INTERACT. Using illustrative examples, Pascal Mangold showed how simple behavioral codes can be combined, aggregated and examined for patterns, in order to build complex data structures that can answer complex scientific questions. All with just one tool: INTERACT.
Particularly for medicine, the program module DataView is very interesting. DataView allows you to display virtually any type of external sensor data, synchronized to the video footage! This way, physiological measurements such as breathing, heart rate, or skin temperature, can be integrated in the analysis process. This results in many new opportunities, especially in medical research.
Find the entire symposium program here:
SymposiumMarch2015_Neonatalogy >>>

Newborn and well cared for