Mangold LogSquare - the mobile Usability Lab
LogSquare is the tool of your choice, if you want to carry out PC-based usability tests or online consumer research studies. This out-of-the-box usability-software captures the computer screen plus real-world actions during PC based studies, such as user speech and facial expressions, along with detailed application and computer system data.

Mangold LogSquare is optimized for immediate use and can be started without installation from its USB stick. This allows for performing tests in environments where no software may be installed.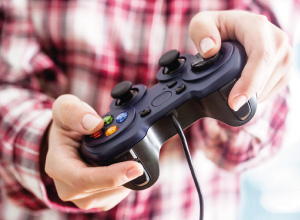 The innovative system allows simple, frame-accurate controling to capture every little detail of your usability tests quickly.

LogSquare allows a visual review of each test and delivers results at your fingertips including task performance, questionnaire contents and observer comments.
LogSquare will change the way you plan, design and built your applications!
Get a unique view into the way how your software applications and web sites are experienced by the test participant. Get comprehensive results which couldn't be detected only with simple observation.
Contact us right now and ask for your individual consulting and an online-demo from our experts.
Mangold LogSquare - the mobile Usability Lab